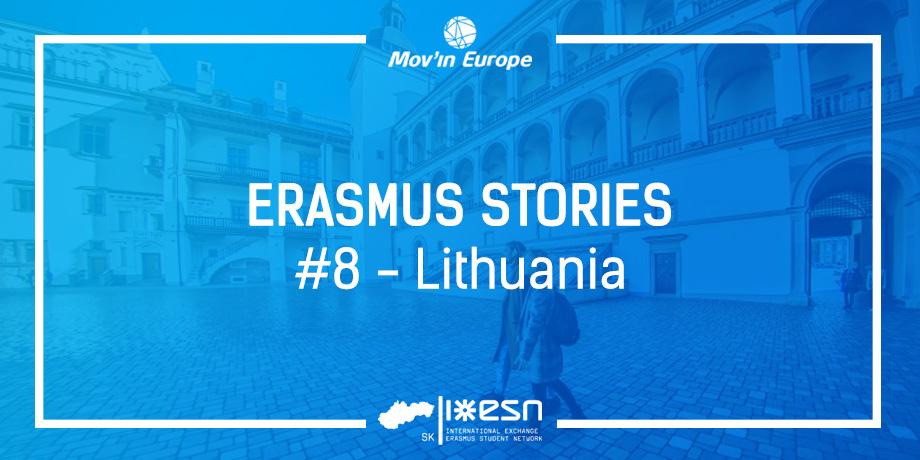 Erasmus Stories - Lithuania
ERASMUS IN LITHUANIA
I would have never thought of doing my Erasmus in Lithuania. The country I had always been confusing with Latvia. My decision had to come fast when I was told I had the last hour to make the final decision. I could have chosen between Croatia and Lithuania. Well, honestly, Lithuania sounded much more exotic to me. Don't ask me why.
In the end of January 2017 I enrolled to Vilnius Gediminas Technical University. My friends who have already done their Erasmus in Lithuania warned me about the cold weather. To my surprise Vilnius was all sunny and warm. My excitement didn't last long of course, the only time when I saw sun apart from this day was in March (maybe, if not April). The cold days with -17°C were passing slowly and my host university prepared Welcome week for us. Thanks to our beloved coordinator Renata, we got to know more about the study process in Lithuania in a day, we continued with a fast Lithuanian language course and the local ESN organised various events to get to know each other faster.
Having courses at three faculties made me feel a little bit confused, since I had no idea where I belonged (what I actually really appreciated because I could have chosen subjects from any faculty – if they were not colliding in my schedule, or better said, if you're a good speaker it doesn't really matter). The semester itself has passed fast and I got the opportunity to get to learn more from my field in foreign language, what I consider a huge advantage and something that is helping me to get through my studies in Slovakia much easier. All the teachers were professionals in their fields, some of them with international experience as well.
These days, back in Slovakia, I realise how easy my life was back then. There were just few deadlines and one could travel during the weekends (of course) as much as they wanted. During my stay in Lithuania, I visited many wonderful places in the country. As I didn't have such strong "cultural shock", I wanted to travel further. I have also visited Sweden, Norway, Poland, Latvia and Russia. Everything on a tight budget but with a full itinerary and nice memories.
The life in multicultural environment had a strong effect on me. I have learnt to be more responsible and self-dependent, although I was always in the presence of people. I learnt to appreciate what I have here, at home. Frequently, I got into situations that would have normally make me feel very lost, but when you're in a country where no one speaks your language, you also have to cope with yourself. I had been meeting people from countries some of us barely heard of. Their different perspective of life made me think of mine and made me mature.
Thinking about it in retrospective, I might have been young to accept such a challenge, but I do not regret participating in this programme and I recommend it to everyone who has any kind of doubts.
Article by Patrícia Kollárová
Submitted by
Timotej Hossa
on 28/04/2018 - 11:59.