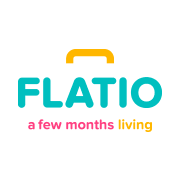 We all know how it is when you come to the strange city as a foreigner and that it is not always easy to find out how things work there. That´s why we prepared this small guide for you that will give you some tips&tricks how to survive in Slovakia. Here you can find the article about accommodation.
Accommodation in Slovakia
You have been asking a lot about accommodation – where to get a room, how, for how much, etc. So let´s take a look at the accommodation possibilities in Slovakia.
Apparently, accommodation is the most important thing and everybody got to have a roof over his head. So let us give you some overview of the options you have.
University dormitory
If you want to experience the real student life of Slovakia and pay less at the same time, you should apply for a room in a university dormitory. However, do it as soon as possible because the capacities are not enough for everybody and the basic rule is applied here: "who comes first, takes first".
Also, the places are granted almost exclusively only for the students of the exact university, so you should send application to the dorm of the university where you will study. It is possible to apply also at other dormitories where you would like to live but it is very exceptional to receive a stay in a dormitory not dedicated to your university so better don´t count with it.
Dormitories of Slovak Universities
Most of the rooms look like flats with 1-3 rooms sharing one bathroom, but there are also some dormitories with common shower. There are usually 1-4 people of the same gender accommodated in one room. The price varies from 50-100 €/month according to the dormitory and the number or roommate. There is also mensa, fitness or other services available for you in the student houses.
Private dormitories - Flatio
         Rent your flat in Bratislava for few months with Flatio.
          Fully equipped flats and without any commission and deposit!
         Get a 100% discount from booking fee with promo code ESNSTU.
          Move in now and live with style, click here.
Renting an apartment
Another possibility is to rent an apartment in Slovakia. If you have decided for this option, the best thing is to team up with other students who are looking for a flat to rent as well because everything is easier when you are not alone, right? 
And I don't want to crash your illusions, but don't expect to find an apartment by searching for online offers kilometers away from Bratislava. A: you should take a look at the apartment yourself and B: the landlord wants to see you. Can you imagine renting an apartment to somebody you have never seen? And that somebody would be a student coming for Erasmus stay? I guess most probably not… Apart from that, you need to sign the lease contract yourself.
Therefore, we recommend you to contact ESN or local person, for example your buddy, and search for the possibilities first. After that, prepare to get a temporary stay in a hostel or a dorm and come to Slovakia to look for your apartment. It may take you some days, but don't worry, we can reassure you that the market is very flexible in September and October or January and February when the semester starts and everybody finds one after all.
For renting an apartment prepare 150-400€/month. The prices vary considerably according to how many people will share the flat, the location and the size. As always, the ones in the center are smaller and more expensive compated to the ones in suburbs or further parts of town.
You can look for the advertisements on the internet reality websites. There are really many of them, such as: