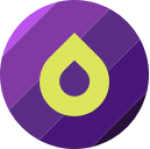 Learn languages the fun, fast and effective way!
Drops is an award-winning app that combines varied, engaging gameplay with stunning visual imagery, providing students with a seamless, gamified experience integrating language, culture and education. 
Drops Language Learning has teamed up with ESN to offer an exclusive Premium subscription discount to its award-winning language app that offers more than 47 language options. 
With ESNcard you will be able to claim up to 70% discount on a Drops Premium yearly subscription.
To redeem the special offer visit https://esncard.org/drops and follow the steps.