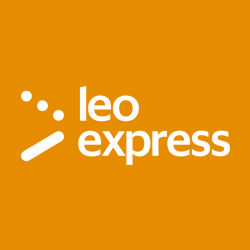 Take the advantage of travelling on-board Leo Express connections with a 25% cashback for all students with valid ESNcard or ISIC card!
To understand the system of discounts and cashback click here.
Enjoy comfortable and fast connections with outstanding services on all lines! To get the benefit, sign in into our Smile Club and the cashback will be credited to you after each ride.
Leo Express operates trains and buses in European countries such as Czech Republic, Slovakia, Austria, Poland and Ukraine. As a matter of course, there is Wi-Fi connection, air-conditioning, electric sockets and comfortable seats on board of all connections. On trains and selected bus lines you can order delicious refreshments or try the Premium or Business class with first-class service.
Try the Leo Express connections from Slovakia!
Košice - Prešov - Poprad - Žilina - Ostrava - Olomouc - Prague or Košice - Uzhhorod - Mukachevo  – Lviv
Leo Express will do everything to make you feel safe and comfortable on board of our connections. The safety measures:
Anti-Covid automatic disinfection dispensers at the front door
free disposable protective masks on all our connections on request
Leo Express trains are disinfected several times a day, always before the arrival of the new passengers. Five times a week a deep cleaning of trains takes place. We also have ozone available to treat the units, which destroys all germs.
special antibacterial layer on printed materials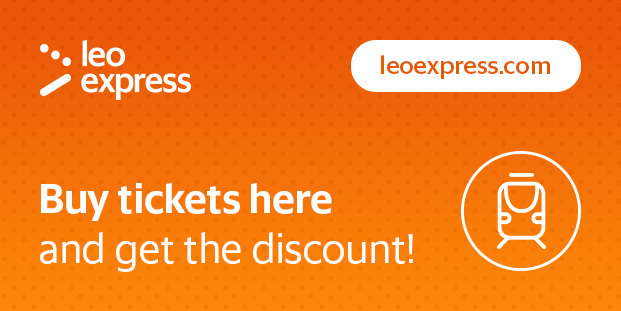 How to book your ticket?
To get benefits from Leo Express, choose "SMILE CLUB" in the upper bar, then click on "Register" in the orange box and fill in your special data. After that, you can take adventage of the 25% cashback.
Please, have your ESNcard or ISIC card on you when boarding Leo Express connections to prove your discount to the steward/driver. For further information don't hesitate to visit www.leoexpress.com
Gallery: