Ryanair Holdings plc, Europe's largest airline group, is the parent company of Ryanair DAC, Lauda, Buzz and Malta Air. Carrying over 153m guests p.a. on more than 2,400 daily flights from 86 bases, the group connects over 200 destinations in 40 states on a fleet of over 475 aircraft, with a further 210 Boeing 737's on order, which will enable Ryanair Holdings to lower fares and grow traffic to 200m p.a. by FY24. Ryanair Holdings has a team of more than 19,000 highly skilled aviation professionals delivering Europe's No.1 on-time performance, and extending an industry leading 34-year safety record.
Ryanair, along with Erasmus Student Network, has committed to improving Erasmus experience for all European students. That is why, from September on, when flying with Ryanair, all ESNcard holders will be able to enjoy 10% discount on up to 4 single (or 2 return) flights, free 20kg checked-in bag, and tailored travel offers, among many others. 
Find out more via ESNcard.org.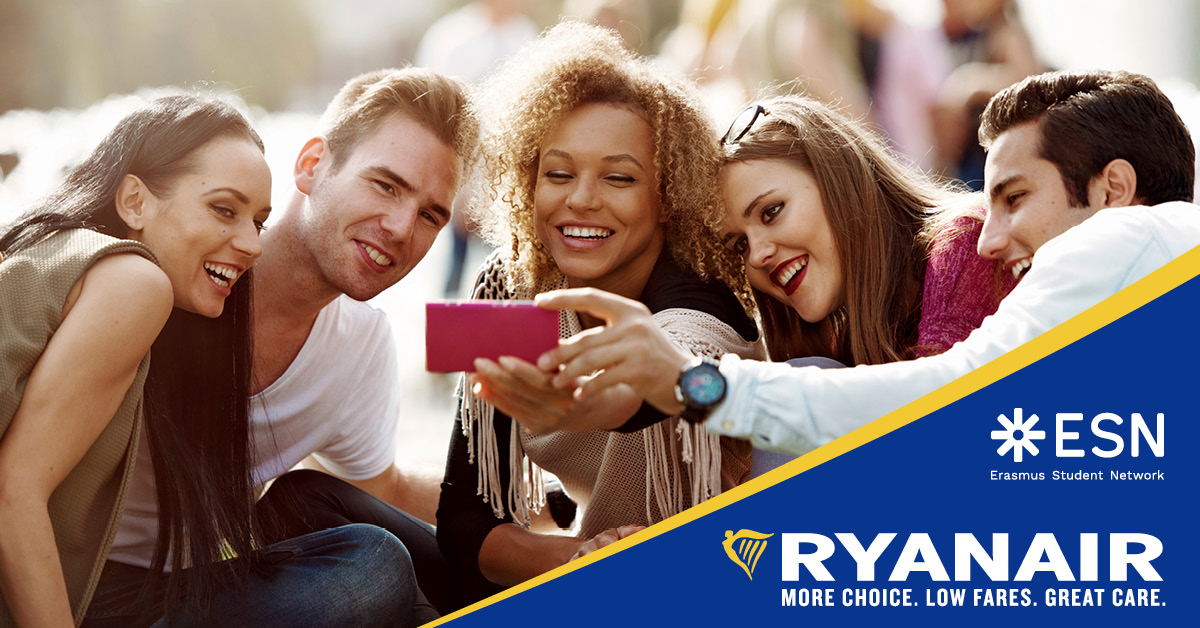 For the discount to apply, you have to be in possession of an active ESNcard.
Don't have one yet?  Learn how to get it right away!