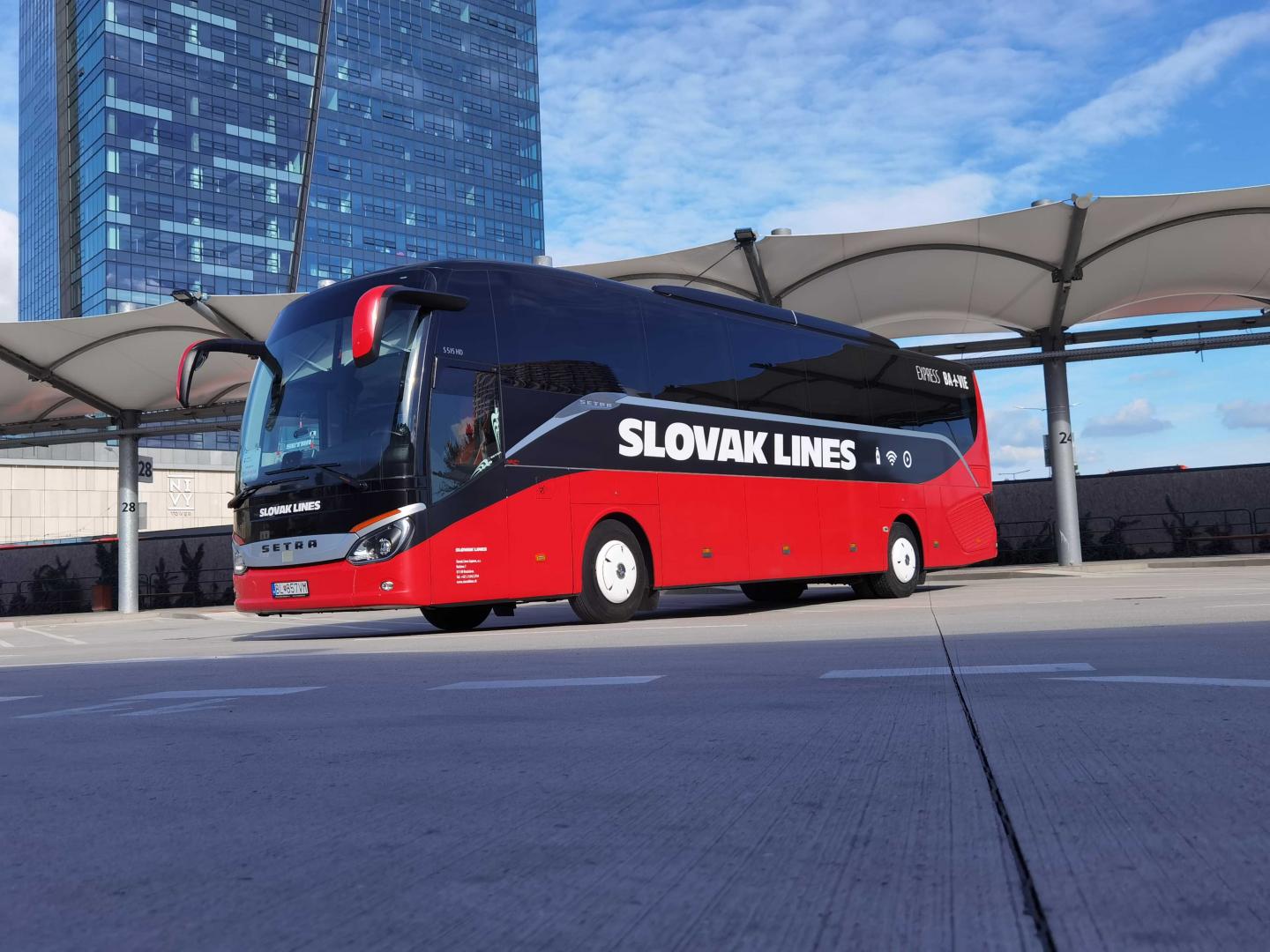 Slovak Lines - Your Bus Carrier
Are you traveling between Bratislava and Vienna or to the rest of the world from Vienna airport? The bus carrier Slovak Lines will take you from the Nivy bus station in Bratislava up to 19 times a day. Search for your connection in the handy Slovak Lines app or directly on their website. With ESNcard, you get a 15% discount on your ticket.
Just register your ESNcard, click on "get promocode" and use it when purchasing your ticket. For promocodes, click HERE. You can redeem the promocodes during the purchasing process at slovaklines.sk in step no.1 - "Summary". Simply enter the promocode and the discount will be applied!
Slovak Lines offers various additional services, free ticket cancellation, fast wifi on board, but also free coffee or water before the trip in the international Lounge waiting room at the Nivy station.
Discover where Slovak Lines goes! In addition to the regular line to Vienna or Schwechat, Slovak Lines will take you on a legendary one-day skiing trip to Stuhleck in the Alps, to various concerts or festivals throughout the year, and thanks to partners all over Slovakia or to several destinations across Europe - to all over the world!